Are you in a rush to get out of your current mortgage? Does the thought of waiting around for a traditional sale stress you out and make you think that it's just never going to happen? Rest assured, you're not alone. In recent years, the homes sold for cash have increased by nearly double. Why? The benefits of accepting a cash offer on a house are becoming more apparent and more significant. 
The benefits of accepting a cash offer on a house include everything from bypassing an appraisal and other lengthy inspections to faster closing times, less risk of the deal falling through, avoiding costly repairs necessary for a buyer to get financed, and saving a whole lot of time.
Have you started to weigh the pros and cons of getting a cash offer for your home instead of waiting for a mortgage broker, financial institution, and relator to figure it out? Then it's worth the time necessary to jump into the seven hidden benefits of accepting a cash offer on your house, as detailed below. Take a peek, and then make a more educated and knowledgeable decision about what's best for you, your family, and your situation.
Understanding How a Cash Offer on a House Works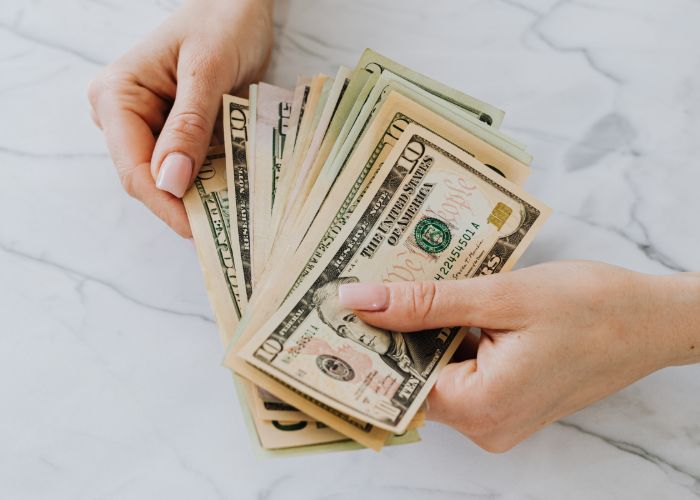 Chances are, when you purchased your home, you went to a bank or another financial institution and got a conventional mortgage. Do you remember how it all worked? There are several steps required to even get through the pre-approval process. It's a perfectly acceptable way to buy a home, but the benefits of accepting a cash offer when you're ready to sell will show you just how much easier it could have been.
A cash sale for your home is precisely what it sounds like. You're going to either put up a sign with a price tag on it yourself, or you can work with a cash for homes type of entity if you're really in a hurry. (We will get more in detail on that later.) When you meet with a buyer that's interested in your property, he or she will have to be able to provide you with the asking price or bargain with you until you accept their offer and then pay you in cash. No banks or other lenders are sticking their hands in the middle of the deal when you're working with a cash offer on your house.
Why would you want to go with a cash offer instead of the more traditional methods? Lots of reasons! The benefits of accepting a cash offer are saving time from jumping through the hoops that are typically necessary for a bank to approve a mortgage loan. It takes the frustration and stress out of the process, and more often than not, sellers will have the money they want for their homes in their hands much more quickly.
What are the Benefits of Accepting a Cash Offer on House?
Are you're asking yourself, "should I accept a cash offer on my house?" We've touched a little bit on a few of the reasons why this is an advantage in the process of selling your home, but now is the time to go into the particulars of each one. By the end of your research, you should have all the answers you've been searching for cleared up. There are many pros to selling your property for cash quickly, but we're going to stick with just the most essential and rewarding top seven benefits of accepting an as-is cash offer for your building.
1. No Time-Consuming Inspections or House Appraisals with Home Sale Cash
Before a financial institution gives a home buyer the amount of money they're asking for to cover the cost of the home you're selling, they will schedule an appraisal. It's often a person that either works directly for the bank or another third-party they contract with. The professional appraiser will schedule a time to come and look at the house. Then, they will send a detailed report to the bank letting them know what they believe the home is worth. It's a safeguard for the bank to ensure they aren't giving out more money than what the property is valued at just in case it goes into foreclosure because the buyer defaults later on.
If the home is appraised at a figure that's less than what the seller is asking for, the bank will likely deny the loan. It's a notable reason that home sales fall through. Another type of check that the bank will have, or the buyer may request, is an inspection of the home's condition. Again, this is something that takes time, and if the findings aren't desirable, then the buyer can back out of the sale based on the problems found during the examination of the structure. Depending on the inspector and the level of assessment requested by the buyer, the deal is cancelable based on findings like a roof that needs repair or a foundation that isn't structurally sound. If your home isn't in the best state, it's not something you want people digging into.
Cash for home sales eliminates the inspection and appraisal requirements. Not only will you avoid the concern that goes with the property being undervalued or not in good enough shape, but you'll also save valuable time by avoiding the days wasted waiting for these contractors to show up and do their jobs.
2. Eliminate Time Spent on Closing the Deal When Selling Your Home for Cash
When you're selling your home the conventional way, even if everything goes smoothly through inspection and appraisal, the closing is another chance for things to go haywire. It typically takes anywhere from 30 to 60 days for closure to occur because the mortgage, once approved, has to go to an underwriter. 
While the loan is being underwritten, the buyer's financial situation may change due to something like a job loss. Bank lenders won't give the buyer the same amount of money as what they were pre-approved for if their income has changed drastically during the period between the pre-approval and the finalization of the loan. It is a common problem when selling homes, but not something you have to consider when selling your house for cash.
It's yet another benefit of selling your home for cash. There is no mortgage underwriting contingency. Not only do you avoid the chance of the loan being denied for financial reasons, but you're also not eating up two months of your life waiting to see what's going to happen.
3. Avoid the Risk Associated with the Financing Being Denied When Working with a Cash Buyer
Do cash offers ever fall through? Of course, they do, but the chances of it happening when the buyer is paying cash are a lot lower. There are no banks that have the opportunity to step in the way during the selling process and deny the loan. The number one reason for house purchases not going through as planned is because the bank lender moves in and derails it. 
The risk of having a financial institution wander in and require an inspection that gives the buyer yet another chance to back out is eliminated when you sell your home for cash. Businesses that buy houses for cash use their own funds to pay for properties, so there is absolutely no chance for a sale getting sidetracked by a bank.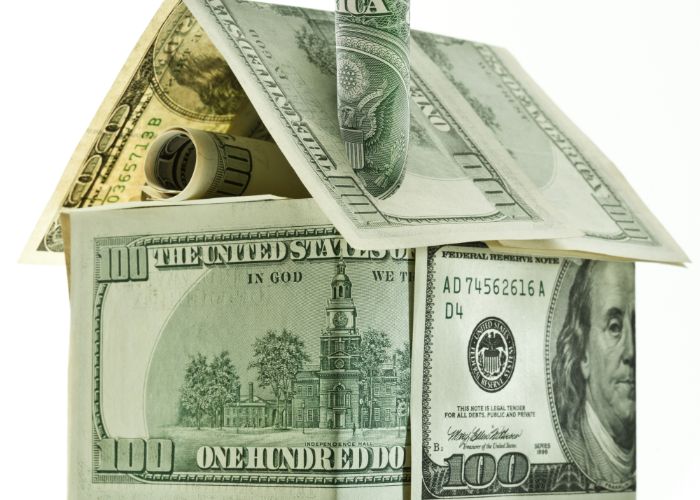 4. Save Additional Expenses When Selling a House for Cash By Skipping the Repairs
We've touched on the topic of inspections, but diving into what goes along with those inspections are the repairs required. If a professional inspector states that there is a problem with the roof, for example, you will have to repair it before the home sale can go through. Often, especially with FHA-type loans, the bank will not allow the buying process to move forward unless the problems are fixed. 
The cost of the repairs is one thing, and then go ahead and tack on time required to do the repairs either yourself or through a contractor, and the additional measure of having the inspector back to re-evaluate the changes. It could take weeks, if not months, to get to the finish line.
Another option, if you want to forgo the expensive repairs, and the bank is willing to overlook them, you'll have to lower the asking price. You'll have to eat up what the buyer is going to be responsible for taking care of. Either way, it's a no-win situation.
Selling your home for cash is an as-is sale. It doesn't matter what repairs are needed. It's never on your task list to get it done. The buyer is paying cash for your home in the condition it's currently in, and that's it.
5. Settle an Estate or with Co-Owners When Selling a Home for Cash
Are you in the middle of a messy divorce, and you just want to split everything down the middle and get away as smoothly as possible? Maybe you've been given the role of estate executor, and it's one that you would rather not have been put in charge of. Selling a home for cash allows you the chance to get out from under the property in the shortest amount of time possible.
You've been given the opportunity to advance in your employment, but it requires relocation. It's another practical reason to sell your home for cash and get out and on with bigger and better things in your life. It's quick, stress-free, and you'll walk away with a little money to play with.
6. Sell Your House for Cash Before Putting More Money Into It
When you're still occupying your home while you're waiting for it to sell, you're the one that's in charge of maintaining it. When your home is sitting on the market for months or longer, circumstances are bound to happen. So, if the furnace quits or the roof starts to leak, it's one more expense that you have to face when you really just want to be out of the residence for good.
Accepting a cash offer for your home is one way to stop spending your hard-earned money on something you don't even want in the first place. Especially if your home isn't in the best shape, a cash offer, even if it's not quite what you wanted for your original asking price, could mean saving you a lot of money in the long run.
7. Lower Stress of a Home Sale by Working a Home Cash Buyer
Last but certainly not least, of the top seven hidden benefits to selling your home for cash is the amount of stress and frustration that you'll be able to avoid. There's a good possibility just reading through the what-ifs in the first six of the benefits mentioned triggered a little bit of anxiety. Unfortunately, if you're selling your home the conventional way, there's a lot more that you'll have to deal with than what's been discussed to this point.
For starters, how does sitting at a negotiation sound to you? Who has time for that? And what if things don't go your way? You're either going to walk out angry or walk out disappointed that you didn't get what you wanted. Negotiations are messy and just another time-consuming step that you can skip if you sell your house for cash.
Then, there's the fact that people will be touring your house at all different times of the day and night, and it's something you'll have to fit into your schedule if you want to present the best attributes of your home. There will be the constant cleaning and reorganizing needed every time the realtor makes an appointment for a potential buyer. 
Chances are, you'll do a whole lot of picking up messes for people that won't even make an offer. Selling the house for cash eliminates showings and keeps unwanted visitors from invading your privacy and your routine.
Finally, can you imagine the overwhelming frustration you would feel if you went through every step necessary to sell your home only to have the buyer back out at the very last second? At the end of the day, the sale isn't final until all the closing paperwork has been signed. That means you can believe everything is in place and ready to go, but if the buyer doesn't show up at the closing table, you're back to square one.
In short, are cash buyers better? Yes. You might not get the most fantastic asking price, but what you save in stress, anxiety, and frustration is worth the difference.
Is There Any Reason NOT to Sell Your Home for Cash?
There are disadvantages to every situation, and that includes selling your home for cash. The primary reason that you may not want to put your property up for a cash amount is that buyers aren't usually willing to pay as much. When cash is being offered, it's a negotiating point for the buyer. 
As the seller, you likely won't want to turn down the opportunity to walk away with at least some money without all the time, pressure, and other obstacles that would typically be a part of the process of selling a home.
Where is the Best Place to Find Cash Buyers for Homes?
You probably think that there aren't many people out there that have the kind of cash for your home you want at their disposal. That's presumably true, but you can't limit yourself to just private homebuyers. There are several other areas to watch, but you have to be open-minded and think a little outside of the box to find them. Here are just a few to add to your pool of potential cash home buyers:
Homeowners who have cash because they've recently sold a property and are looking to get into a new place quickly.

Online buyers that are seeking out homes in specific locations and pay cash for properties in undesirable conditions.

Older individuals who want to spend their retirement or 401(k) cash on a home so that they don't have a mortgage hanging over their heads.

Buyers that have a lot of money on hand because of their own financial resources.

Investors in real estate who purchase homes for cash and lower prices to fix them up and then sell them or look to make a profit by using the property as a rental location.

Companies that specialize in buying homes for cash

in all conditions in all zones without requiring inspections, appraisals, or a lender to fund the purchase.
Sometimes the homebuyer you want isn't coming to you. You may have to go out and look for them. Keep your options open, and you might be surprised at just how quickly you can hand over the deed and walk away with a wad of bills in your pocket.
Sell Your Home for Cash Fast Today!
Have you taken the time to explore the pros and cons of accepting a cash offer? If you have, then you can see the benefits of accepting a cash offer on a house are much more significant than going the traditional route. 
You're saving time, money, stress, and the headache that typically accompanies the entire process. Stay out of the messy and pressured relationship that tends to form between real estate agents, mortgage brokers, and financial institutions by dealing with it yourself. There are plenty of cash for home buyers out there that are willing to do this for you on your terms and some that can have your money in your hand in less than a week if you're ready. You just have to be willing to do a little bit of the legwork.